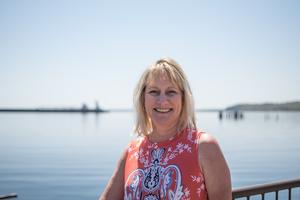 Director of First Impressions
After 27 years of service in the mental health industry, Jan decided it was time for a change. She had been planning to retire sometime in 2018 and pick up some part time work to keep busy, stay challenged, and stay sharp. When she first learned about a new opportunity at her financial planner's office (us)... she immediately and directly informed Bruce that she wanted to be a part of our firm.
Jan's administrative background and interpersonal skills made her a natural fit to run our front desk. It's not often that a professional with Jan's pedigree comes along - we are blessed that she chose to join us.
In her spare time, Jan loves to travel, bike, and follow her 10 grandchildren's activities.